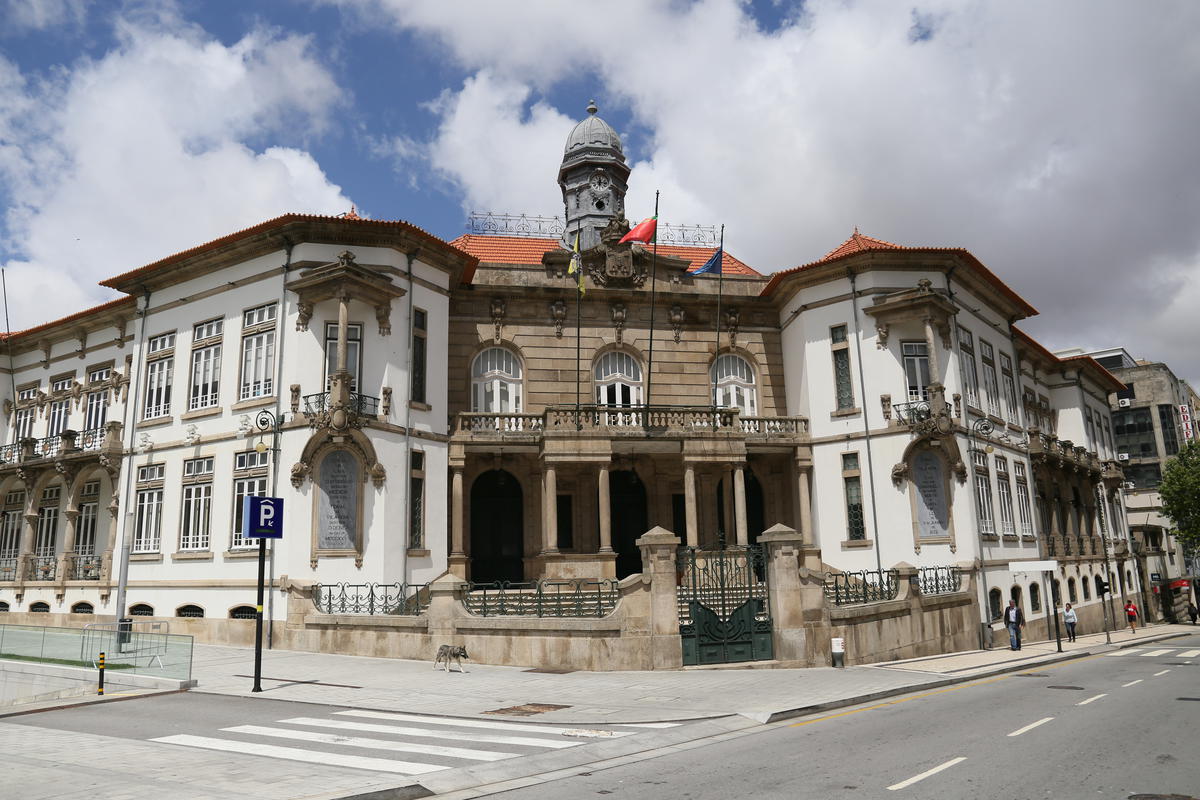 Casa da Arquitectura
Regular Visits
Visita ao espaço orientada pela equipa de voluntários Open House.
Tours
Visita ao espaço comentada pelo autor do projecto de arquitectura ou por um especialista convidado.
Sáb 10:00, Dr. Gonçalves Guimarães | Sáb 11:00, Dr. Eduardo Vítor Rodrigues
Maximum 20 people per visit
No reservation required; first-come, first-served
No wheelchair access
Photography allowed
Description
This Romantic building marked by its eclecticism and ashlar decoration is representative of Oliveira Ferreira's work, of which the Heliântia Clinic is an exception, because it integrates already modern elements. Two symmetrical volumes united by a third central body, with a staircase and the grand presidential balcony, compose this corner building. We invite visitors to get to know the interior of the City Hall, to go up to the President's Office, Noble Salon and balcony.
Public Transport
Bus: STCP - 904 , 905
Subway: Linha D - Câmara de Gaia
Train: General Torres