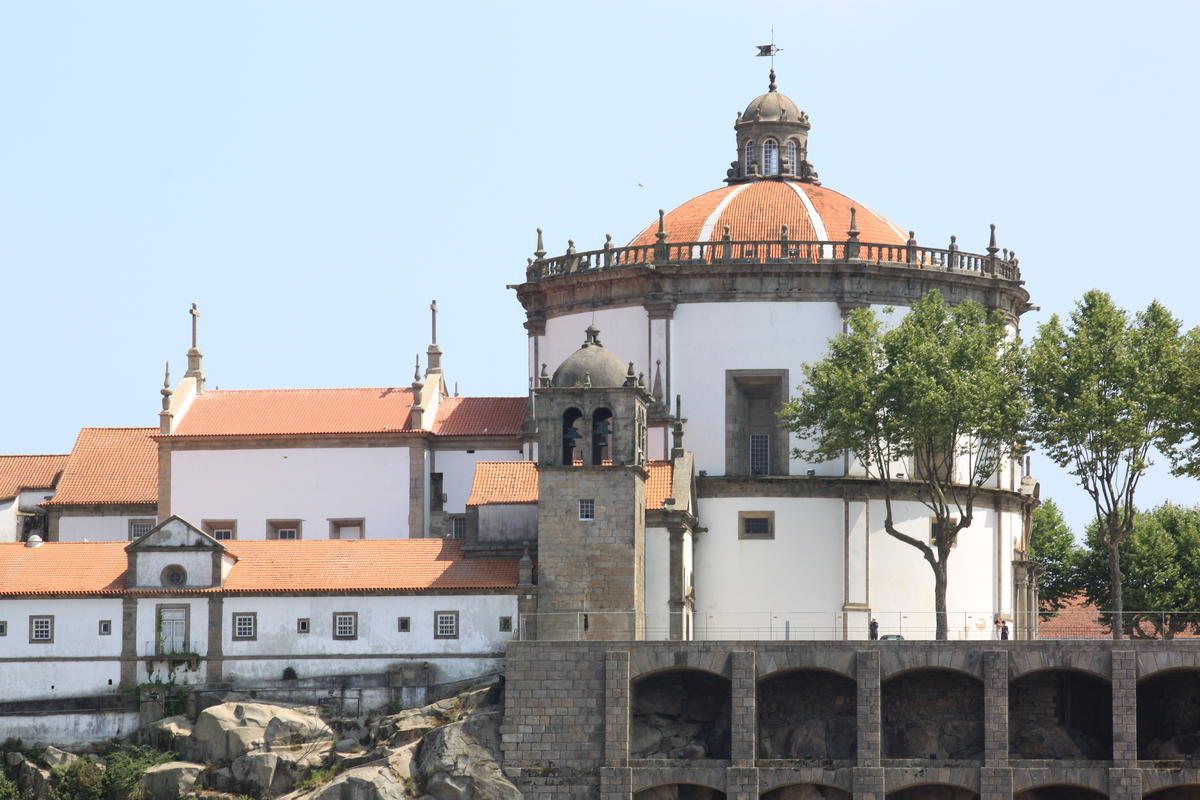 Casa da Arquitectura
Open Visits
Visita ao espaço sem acompanhamento, dentro do horário estipulado.
Tours
Visita ao espaço comentada pelo autor do projecto de arquitectura ou por um especialista convidado.
Sáb 10:00-11:30, Arq. Paulo Freitas e Arq. Maria João Marques
Maximum 25 people per visit
Reservation required
No wheelchair access
Photography allowed
Description
The S. Salvador da Serra Monastery, of the Order of Saint Augustine, emerges as a commanding force in the Gaia hill, in symmetry with the Sé cathedral and the Episcopal Palace. Attributed to João de Ruão and Diogo de Castilho, under the supervision of D. João III, the monastery points to influences of Francesco di Giorgio Martini's renaissance treaties and a possible involvement of Francesco di Cremona in the construction of its most surprising elements and key-pieces of the visit: the circular cloister and the "rotunda church" (1670), classified as National Monuments in 1910.
Public Transport
Bus: STCP - 900, 901, 904, 905, 906
Subway: Linha D - Jardim do Morro