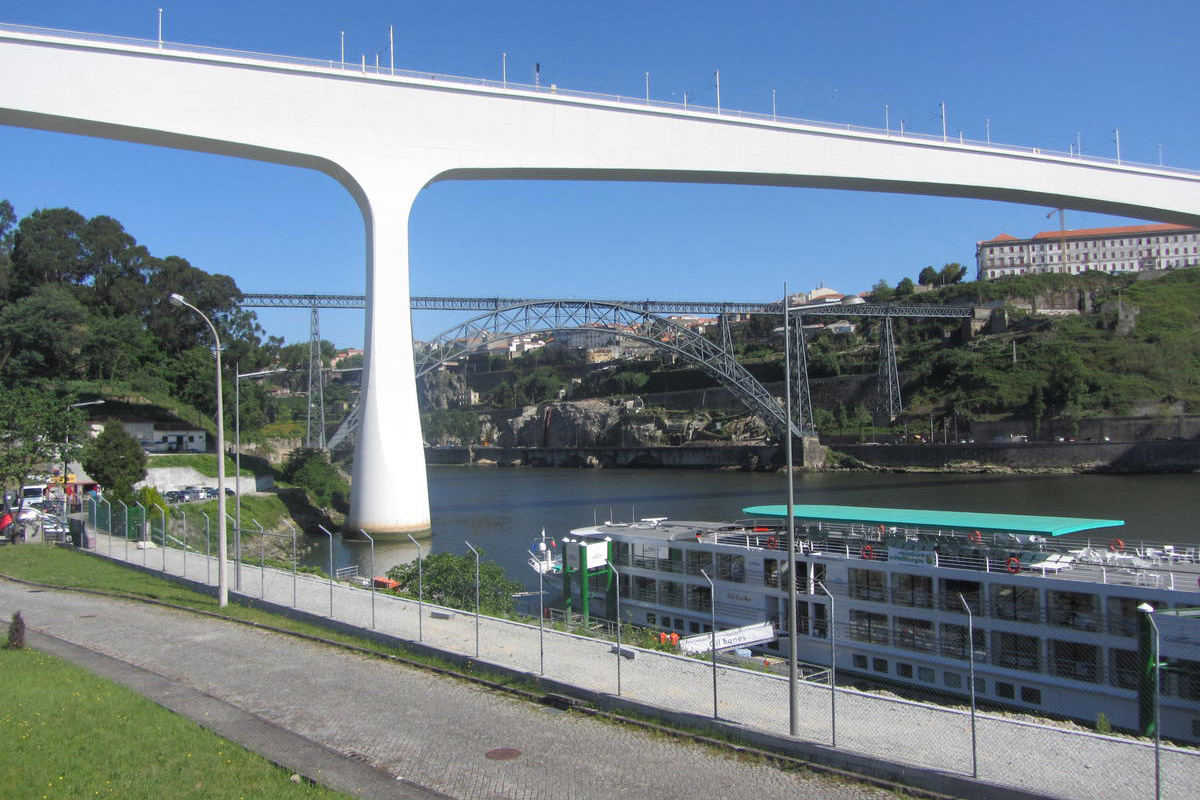 Casa da Arquitectura
Tours
Visita ao espaço comentada pelo autor do projecto de arquitectura ou por um especialista convidado.
Sáb 10:00 e 12:30, Eng. Edgar Brito
Maximum 25 people per visit
Reservation required
No wheelchair access
Photography allowed
Description
Built as an alternative railway connection to the D. Maria Bridge, the São João Bridge was the first in the city made with a continuous multiple portico in reinforced concrete and not by an arch. The last project and a fundamental work by Edgar Cardoso, it is an example of his method of experimental work and the 7 years of its construction were marked by several controversies, culminating in his absence from the inauguration. Take advantage of this occasion to visit the double cell coffin beam interior and the trapezoidal section.
Public Transport
Bus: Espírito Santo - 31, 32, 33
Train: General Torres